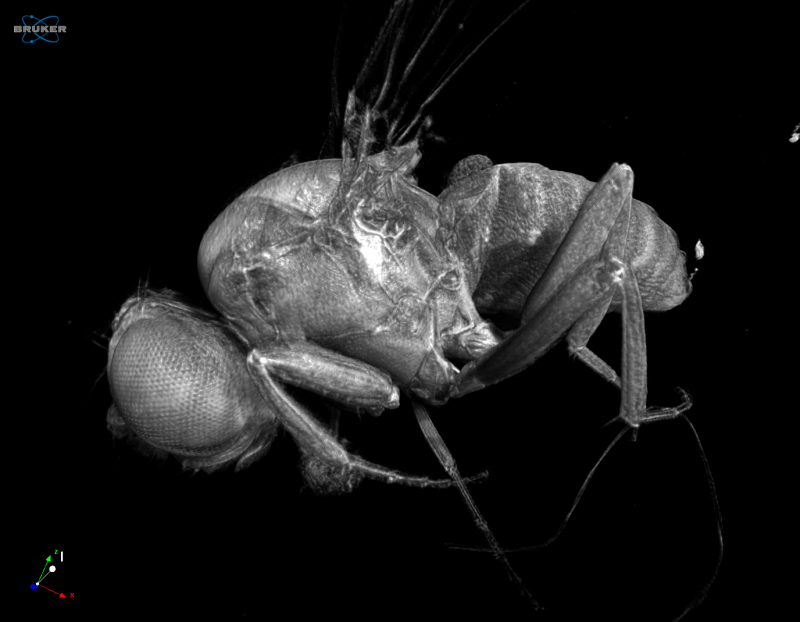 Multiple myeloma is a plasma cell disease where proteasome inhibitors are indicated in the treatment of Multiple Myeloma. However, some proteasome inhibitors such as cafilzomib is been associated with cardiotoxicity. Drosophila melanogaster  can act as an in vivo model for cardiac toxicity caused by proteasome dysfunction.  Various imaging techniques can be used in order to study possible deterioration of the heart functionality and structure.
Details about the imaging techniques used in this project can be found in Keklikoglou, K.; Arvanitidis, C.; Chatzigeorgiou, G.; Chatzinikolaou, E.; Karagiannidis, E.; Koletsa, T.; Magoulas, A.; Makris, K.; Mavrothalassitis, G.; Papanagnou, E.-D.; Papazoglou, A.S.; Pavloudi, C.; Trougakos, I.P.; Vasileiadou, K.; Vogiatzi, A. Micro-CT for Biological and Biomedical Studies: A Comparison of Imaging Techniques. J. Imaging 2021, 7, 172. https://doi.org/10.3390/jimaging7090172
Confocal microscopy
Confocal microscopy was used in order to visualise the structural differences between the control and flies treated with proteasome inhibitors. These CLSM images can visualise different stained Drosophila melanogaster tissues.  Several antibodies can be used to analyse fluctuations in protein expression patterns and to study possible effects on organelles such as mitochondria and lysosomes.
Micro-CT
Micro-CT was performed to a Drosophila melanogaster  in order to visualise the heart of this specimen.  This specimen was fixed in formalin and preserved in 96% ethanol. Specimen was stained with 1% iodine dissolved in 96% ethanol. Scan was performed with a Skyscan 1172 at a voltage of 59kV and 167μΑ without filter for a half rotation of 360o. Specimen was provided by Ioannis Trougakos and scanned by Niki Keklikoglou.
Download Media per Technique
Download All Media Project